A Homeware Release That You'll Love
- this is a paid advertorial from Tesco -
Last week I whizzed down to London on the train into the heart of Soho to check out Tesco's A/W Homeware ranges that are set to be released in August for the upcoming season. There were previews of the new releases from Fox & Ivy, Go Cook and Tesco's own homeware range and boy were they beautiful. We're due to redecorate a lot of our house later on this year as it's been painted white for nearly 3 years and it's starting to fade and look a little worn out. And now we've lived together for a year and had our house for a while we really know what we want. Which I think is something that is so important when it comes to decorating as you might think that you want something desperately but when it actually goes on the walls it's a whole different story. So now we're really settled in and especially with the addition of the dogs we know what is practical as well as what looks nice too. I left leaving the press day feeling so inspired with all of the possibilities of what we could do for our home and I'm excited to share with you the new releases for you as I think you'll love them as much as I do.
fox & ivy
Fox & Ivy is a premium homeware line from Tesco that was launched last year. There are always some beautiful pieces throughout the line that are carefully considered and curated with a luxury feel and look without a huge price tag. Anything related to the home can really rack up in price so finding something that looks beautiful, lasts well and has a reasonable price tag is something that is so important to me. And you can pick it up whilst doing your food shop which is probably my favourite thing. For A/W Fox & Ivy has introduced some more absolutely beautiful deep rich tones. And for so long I've been absolutely obsessed with all things white and grey but now I cannot stop eyeing up deep blues and greens. The main colour palette for the A/W line is;
Blush pink
Navy
Emerald green
Mulberry
Grey
Brass
Marble
All the tones when mixed together create such a stunning and luxury feel to a space and they've introduced some marble pieces too which are available through Tesco Direct and are absolutely beautiful. As well as the dazzling tones there is a strong oriental feel with the introduction of the crane print. Something you may have spotted over on my Instagram and I never thought I'd feel as strongly about a crane as I seemingly do. The delicate shape of the bird works beautifully with the navy and gold accents scattered throughout the collection. To me, this line is one of the easiest ways to transition through to the colder seasons without investing in something that couldn't work throughout the rest of the year as you can easily add pieces into your existing decor scheme.
Some of my most loved pieces from the Fox & Ivy has to be, of course, the crane pillows, the beautiful navy reversible bedding, the marble end table with the geometric base and finally the cookware from Go Cook. One of my all-time favourite things to buy when it comes to homeware is actually things for the kitchen. Which is surprising considering how little I enjoy cooking but I absolutely adore well-considered bowls and cutlery. And cutlery choice is a hot topic within our household, who knew you could feel so passionately about the handle of a spoon? A/W sees the release of some really beautiful cookware pieces from rustic and artisan-inspired plates and bowls to a strong Art Deco theme for mugs and cutlery. Of course, the Art Deco-inspired pieces works wonderfully with the rich navies and that also carries through the more rustic pieces from Go Cook. Which you could easily find in an independent cafe!
tesco
Moving along from Fox & Ivy and into Tesco's own homeware A/W releases which has a strong country element to it as well as minimal Scandinavian feel without being too paired back and simplistic. As I've been a customer of Tesco my entire life seeing how their homeware selection has grown and gone from strength to strength has been awesome and I really love where it is now. It's such an easy way to work current homeware trends into your living space with ease and I absolutely love what's on the horizon. The Sweet Chestnut range leans towards a country way of living and as I reside in the countryside I love the strong floral and animal theme. Sometimes country living can be a little too rustic but this feels modern and well considered the shapes and colours throughout. I absolutely adore the reversible bedding with the floral shapes all over and matching accent pillows. Then there is Oslo which screams Scandi chic without the huge price tag and unobtainable way of life. So often minimalism can be a little too clinical for me this but this still feels homey and comfortable which is key for my home. The star of the show from the Oslo range has to be the cement raised planters with the geometric bottoms and speckle details. With a young puppy at home, it will be great to have something she can't get to and nibble. The colour palettes throughout the Sweet Chestnut & Oslo ranges are;
Sage green
Blush pink
Grey
Mustard
Deep purple
Cool grey
Mauve
Copper
Chestnut.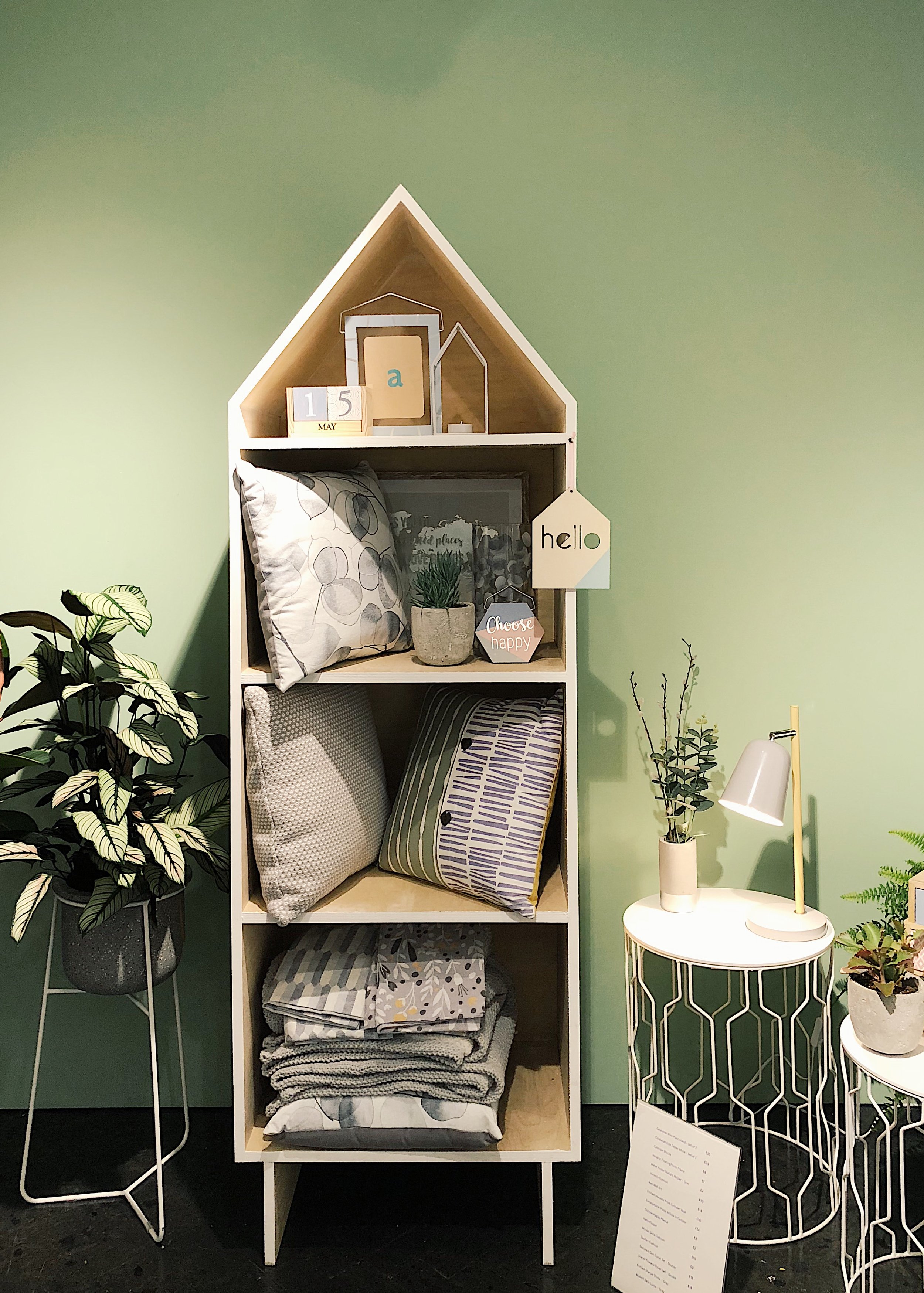 ARE YOU FAN OF THIS UPCOMING SEASONS LAUNCH?