6 Style Pieces I Can't Get Enough Of Right Now
Whilst I'm still thoroughly enjoying dressing for the cooler seasons I thought I'd share some of the pieces that I'm really into right now. The novelty of bundling up in your favourite knits soon wears off and by the time February rolls around I'm always itching to ditch the knits and don my prettiest summer dresses. So here are the 6 style pieces that I cannot get enough of right now.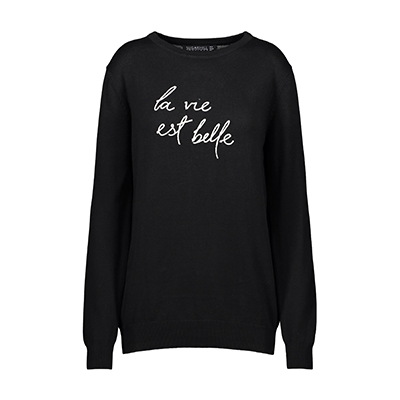 When it's been warm enough to get away with a less so chunky knit this is what I've reaching for. I absolutely love an all-black outfit and this paired with my leather leggings is a combination I've loved. The simple embroidered slogan is absolutely beautiful too and adds a little pizzaz to an otherwise rather plain outfit. It's something I know I'll reach for a lot during the festive season too as it's that perfect in-between for occasions where you want to be smart but comfortable and warm too.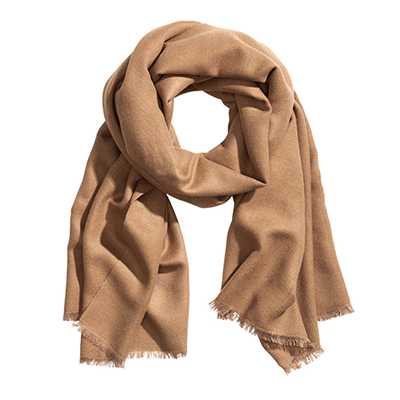 I discovered this scarf at my dad's house as I shamefully still haven't bought all my clothes over to my new house. And I bought this scarf a few years ago when I was absolutely obsessed with camel but it's not something I've been drawn to in recent years. But it's something I've found myself gravitating towards lately and I love this because it's so large and fluffy but it's not super heavy and chunky like most of my scarves. And it also goes perfectly with the next item I'm about to share.
We all know that I have a penchant for coats. And all the really warm options I have in my wardrobe are super outdoorsy which is great but having something I could wear for a smart occasion that would also keep me really warm was something I'd been thinking about for a while. I've adored this style for years, they remind me of my beloved moto faux leather jacket but an amped up version. It's so warm and snuggly to throw on and paired with a chunky knit it keeps you seriously toasty and well styled.
As my uniform in the cooler months is a chunky knit and leggings I've been stocking up. A flecked cream jumper has been on my to buy list for what feels like years, but they're not the easiest to find, especially real wool ones with an Aran knit. I found mine at a Christmas market, infact I got a couple of colours as I know they'll last years and something I'll get so much wear out of. Sometimes I feel a little silly buying the same item in different colours but when it's something that I've wanted for years and they're not easy to find for a reasonable price it's sensible to buy when you can.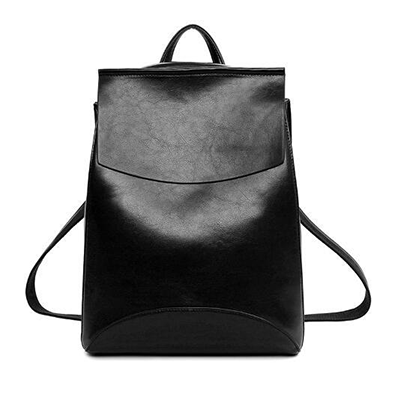 I've been out with a lot of my camera lately so I've been taking my backpack out with me. I never thought I'd be such a convert to using a backpack as they weren't something I ever liked, even in my school days. But now I love them and I love that they're back in style and a little chicer. Being able to use both my hands and not worrying about my shoulder being strained is such a relief when I've got a long day.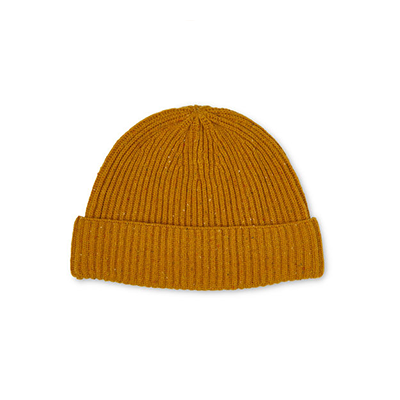 I love bobble hats in the cooler months, but the problem with bobble hats is that you can never put your hood up when wearing them. Which is something I do quite a lot on dog walks when it's really windy to protect my skin from becoming agitated. I'd been looking for a mustard hat for a while as I thought it be a great accessory to go with the majority of my wardrobe. I finally found one, and whilst I adore it [see it in action here] I do think I look a little bit like a fisherman with the starring role in a Wes Anderson film.
What style pieces are you enjoying right now?