The Beauty Tech & Tools I Use Every Day
The beauty tech & tools that I use practically every day don't get much love from me on this blog. Which is strange when I think about it because without them my routine wouldn't be anywhere near as good. And as much as I love reading about pretty beauty products I have a soft spot for beauty tech and these are my all-time favourites.
I've been an Oral B toothbrush user for years now and when I switched to an electric toothbrush it completely changed my teeth. I've recently switched to this very fancy brush which is an absolute dream, it's got a tonne of features to help you brush better. One of my favourites being it flashing red when you're applying too much pressure which is a bad habit of mine. A good toothbrush is an investment but one that is well worth it, my gums, in particular, are in much better shape now.
I bought my first pair of GHD's 8 years ago and they lasted years. But a couple of years ago I made the switch to the platinum styler which has tri-zone technology to help provide the best temperature for heat styling. They glide through the hair, they never snag it and you're locks are never left feeling fried and damaged. They're a pricey investment but the curved edge allows you to not only create straight hairstyles but curls too. And the swivel cord means you're never getting tangled up.
I'm often asked what I create my curls with and it's this little tool. It's travel size which obviously makes it much easier to take on the go but I find its barrel length is what makes it so good for my hair. Of course, if you have longer tresses then this won't work but if your hair is shorter this works so well. It creates those perfect beachy waves that the majority of us covet which is a tough look to perfect as so often you're left looking like a poodle with the vast majority of curlers.
Typically I let my hair air dry if I can but as I've been a little short on time lately and had to shower in the morning rather than the evening I've had to dry my hair. As I've been air drying for so long I forgot the silky smooth finish you get with a hairdryer and I really like the Lano Blo* as it's so incredibly light. I've lost count of how many times I've hit myself on the head with a heavy blow dryer and almost knocked myself out but this is way easier to use as it's more compact and light but it's still got the power.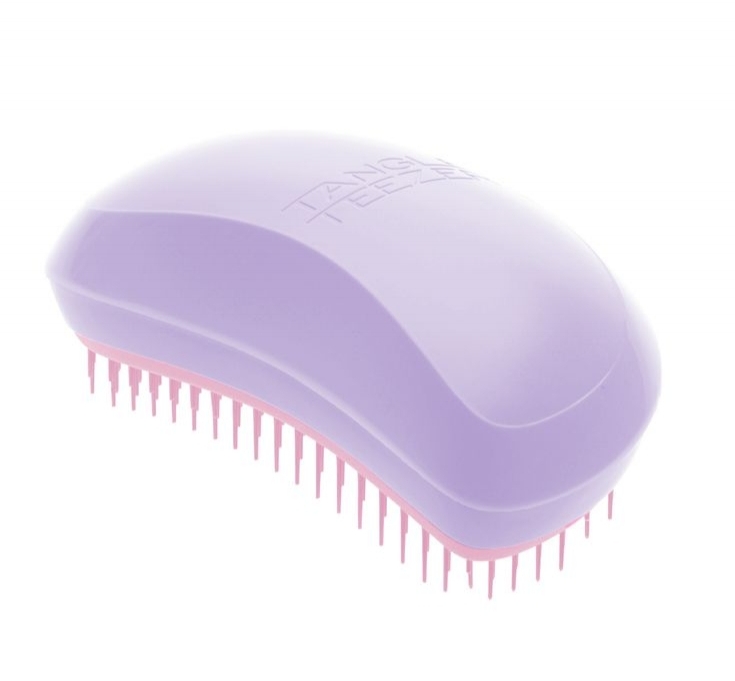 I've been loyal to these brushes for years, I've gone through a fair few at this point as sadly their bristles do get a little flat after a couple of years but it's still an incredible brush. I still stand by this is the best hairbrush I've ever used, you do have to get used to the shape but once you do it's so easy to use. It glides through the hair, gets through the vast majority of tangles in one go without yanking out your hair or hurting your head.
I talk about these brushes quite often but I just had to give them a little nod in this post as we are approaching Christmas and they make the most wonderful gifts. They are without a doubt the best brushes that I've ever used and own. They're so functional, well made and when you take good care of them they can last you years. And the kits are actually great value for money as they don't contain a lot of brushes that you'll never end up using.
What are your favourite beauty tech & tools?