Everything To Watch On Netflix This Weekend
Chances are with this wonderful weather that has hit the UK right in time for the bank holiday you might not be watching much tv. But incase, like me you need to sit inside because your dogs can't be out in the sun for too long. You might want something to accompany your low key weekend inside away from the crowds and if that's the case then keep on reading as this post will be perfect for you.
The Great british bake off
Every single year without fail I get seriously excited for a new season of GBBO and they've just put all of the seasons onto Netflix. Going back and watching it from the beginning is a surreal experience as the production quality has improved a lot, to say the least. If you're not familiar with the premise of the show then it's baking contest with a group of amateur bakers who each week go through different challenges. Every episode tackles a different genre of baking and my favourites are always cake and biscuit week for sure.
I was so, so excited when this cult classic American sitcom was released on to Netflix. I've been slowly making my way through it as it's just so easy to throw on and have on in the background as we've all more than likely watched each episode at least 6 times. Of course, it gives us all a highly unrealistic view of what adult life is like in NYC but it's still a wonderful watch. Going through and watching it now does make me see the show in a little bit of a different light and some of the jokes certainly haven't aged well but in general, such a good watch even all these years later.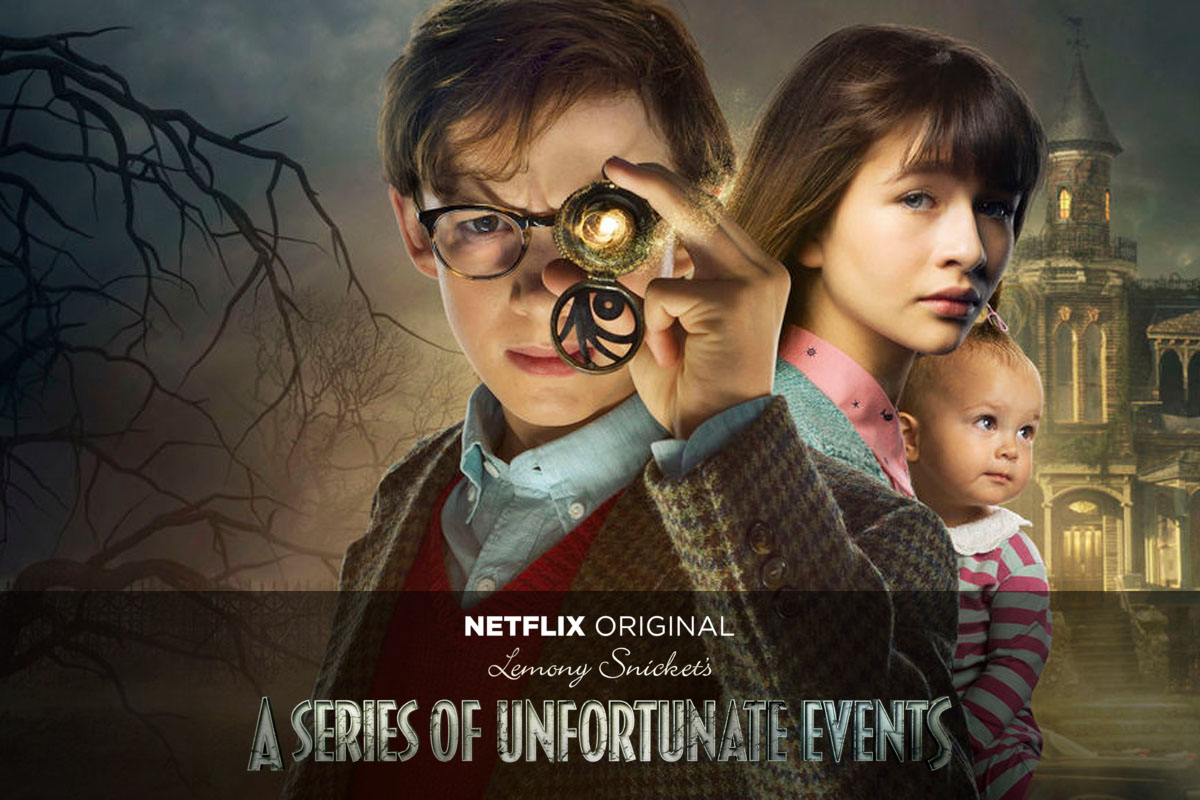 lemony snickets a series of unfortunate events
Most of us will probably be familiar with the Lemony Snicket books and movies but possibly not the newly released Netflix original series. The first season was released last year and I was absolutely obsessed with it and got through it in a weekend and I'm currently making my way through the second season at a little bit of a slower pace. The show is an adaptation of the books so quite different to the film but it's absolutely incredible. It's by far Neil Patrick Harris's best performance and he truly makes the show what it is.
It baffles me that I've never mentioned Queer Eye in a post yet but apparently I haven't. A new version of the 90's classic was released earlier in the year and I'm pretty sure everyone who watched it instantly fell in love with it. And with good reason too, it's a show about the Fab 5 who get recruited to make over men and it's just pure viewing gold. It's not only seriously entertaining but it also works at breaking down those age-old nonsensical stereotypical thoughts that men don't care about their appearance when they do and it does matter to so many men.
I was really late to the La La Land bandwagon but it was released onto Netflix a couple of months ago and I instantly gave it a watch. I'm not really into films as my attention span isn't the best but I absolutely loved La La Land and instantly understood why it was so hyped up. Following Mia, an aspiring actress and Sebastian a jazz pianist and their strange romance which blossoms throughout the film but it's got a great twist. If you don't like musicals then this won't be for you but if you love a catchy song as well as Ryan Gosling dancing then I highly recommend giving this a watch.
What are you watching on Netflix at the moment?